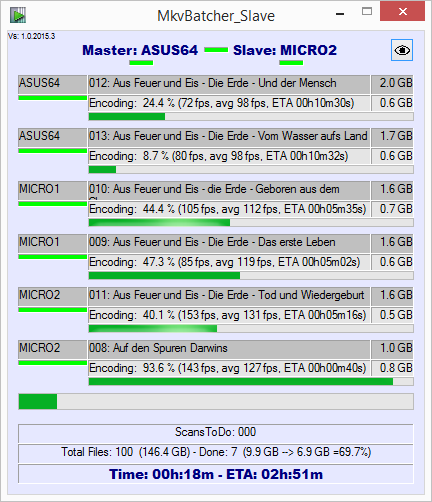 The GUI mirrors all essential info from the master.
The green bars at the headline indicate the status of the master, the slave and the connection between them. Just like the green bars at each engine do for the status of the engines.
The idea is, that if you are working on a computer running MkvBatcher_Slave, you can still monitor the progress of your conversion session.
Note:

You could even have a MkvBatcher_Slave.exe running just as a monitor on a laptop via Wifi. As long as you do not assign an engine to that laptop, wireless is no problem.